A Leader In Commercial Landscape Services
North American Lawn & Landscape is a commercial based landscaping group that focuses on developing lasting relationships with clients by ensuring customer satisfaction. Founded in 1986, the company is known for building successful relationships with developers, contractors and landowners by delivering expert solutions and service. In addition, North American has cultivated positive relationships with local government agencies and is a member of the Registered Landscape Contractors of North Carolina.
With an experienced and professional staff, North American Lawn & Landscape can handle projects of any size in the commercial field. Our professionalism combined with excellent water management solutions and eco-friendly methods, are just a few of the added benefits offered by North American.
Well Trained Employees + Outstanding Service
North American Lawn & Landscape is a professional organization focused on developing lasting relationships with both clients and employees. Our client's needs are always our number one priority and we develop services customized to the their needs. By investing in our employees we continue to bring the best talent to our clients.
The perfect combination of trained and committed employees and superior customer service has positioned North American Lawn & Landscape as a leader in commercial landscape throughout the Carolinas.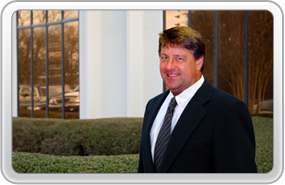 Dave Decker
Cofounder
David Decker takes an active role in the tree farming operations of North American. David's expertise and strong industry knowledge continues to prove invaluable to company operations. His strong commitment to customer service is a driving force to the entire staff at North American Lawn & Landscape. David is also a graduate of Belmont Abbey College.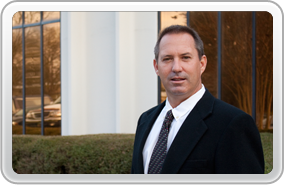 Doug Ehmann
Cofounder
Doug Ehmann guides the strategic planning for North American Lawn & Landscape and continues to be a valuable influence on the business climate of Charlotte. Doug, a graduate of Belmont Abbey College, is active in the Charlotte sports community and with many civic activities.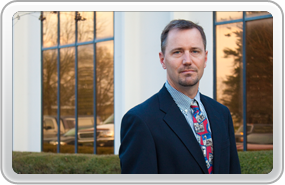 Brandon Gurley
Managing Partner
Brandon Gurley is a dynamic contributor to the daily operations of North American. He works with clients and employees to ensure that North American is pro actively working to improve and expand operations. Brandon is a Registered Landscape Contractor in North Carolina and has been a tremendous asset to the North American team since 1994. An Oklahoma State University grad, Brandon has a degree in Horticulture and Landscape Architecture.
Office: (704) 394-3300
Mobile: (704) 202-0323
Fax: (904) 394-9988
Email: bgurley@nalandscape.com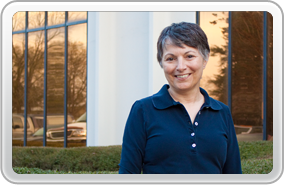 Elizabeth Winchester
Office Manager
Elizabeth is active in all phases of office operations for North American. With a staff of three, Elizabeth manages all of our financial operations. She also helps with strategic planning and budgets for all divisions. Elizabeth has been committed to the continued growth of the North American team since 1991.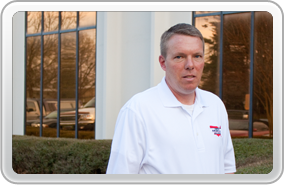 Jeff Eichinger
Landscape Construction - Charlotte
Since 1993, Jeff has been an integral part of the North American team. A Belmont Abbey College grad, he oversees the construction of all new landscaping projects. Jeff manages a team that performs all planting, irrigation, and purchasing for North American Lawn & Landscape.
Office: (704) 394-3300
Mobile: (704) 361-7684
Fax: (704) 394-9988
Email: jeichinger@nalandscape.com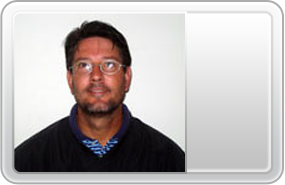 Mike Ritchie
Landscape Maintenance - Raleigh
Mike coordinates all of our maintenance operations in Raleigh and is a graduate of Baylor University. Mike manages a staff that is responsible for the mowing, flower installation, fertilization, weed control, special needs, and enhancements of our clients. Mike has been a part of our North American team since 2001.North American.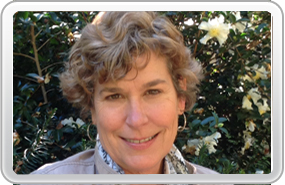 Cathleen Harvey
Business Development - Charlotte
Cathleen Harvey is the Charlotte Business Development Manager and brings over 35 years of experience in landscape construction to our company. She is a passionate horticulturist with a BS degree in Ornamental Horticulture from Clemson University. She handles everything from pre-construction to design- build creating lasting relationships and environments for the customers she services.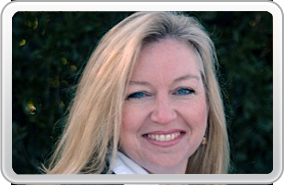 Marianne Welliver Reeve
Business Development - Raleigh
Marianne Welliver Reeve leads the Business Development efforts in the Raleigh area market. She holds a Bachelor of Science degree in Ornamental Horticulture and Landscape Architecture as well as an extensive background of 30+ years of experience in commercial landscape construction and maintenance sales and operations. Marianne is responsible for developing and maintaining satisfying and productive relationships with our current and future clients.
5813 Triangle Drive
Raleigh, NC 27617
Office: (919) 916-5614
Mobile: (919) 210-0257
Fax: (919) 916-5614 Email: mwreeve@nalandscape.com